Caernarfon Castle (alternatively spelt Caernarvon) is situated between North Wales and Anglesey. Its location, at the southern end of the Menai Straits, allowed for sea access between the north and western Welsh coasts.
A brute of a fortress. Caernarfon Castle's pumped-up appearance is unashamedly muscle-bound and intimidating. Picking a fight with this massive structure would have been a daunting prospect.
By throwing his weight around in stone, King Edward I created what is surely one of the most impressive of Wales's castles. Worthy of World Heritage status no less!
Classed as King Edward I's grandest castle it took almost 50 years to build at a cost of nearly £25,000. It is one of the best externally preserved fortresses in Britain.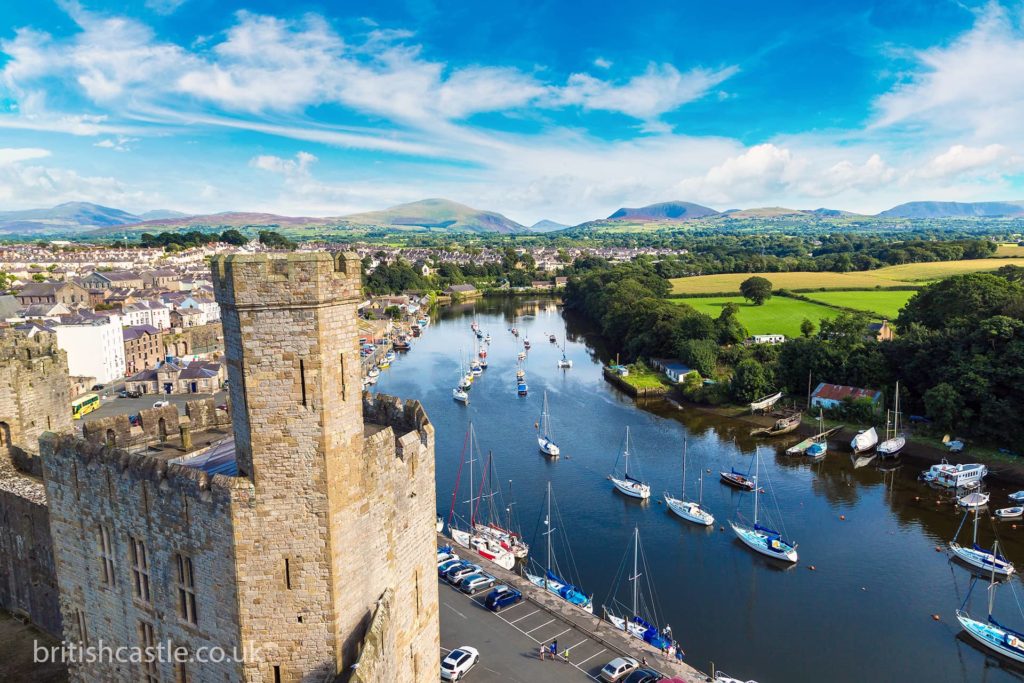 The castle comprised 4 main towers; The Black Tower, Chamberlain Tower, Eagle Tower and Queen's Tower. Unusual polygonal towers were the order of the day here, with the Eagle Tower being the most impressive of these. You will also note the colour-coded stones carefully arranged in bands.
These were originally used as accommodation blocks. There were also two halls and two gateways with strong gatehouses.
The walls of the castle were up to 20 feet thick in places. The intention was for Caernarfon to be the Royal Palace in Wales and the home of the Prince of Wales, his family and attendants.
The site of this great castle wasn't chosen by accident. It had previously been the location of a Norman motte and bailey castle and before that a Roman fort stood nearby. The lure of water and easy access to the sea made the banks of the River Seiont an ideal spot for Edward's monster in masonry.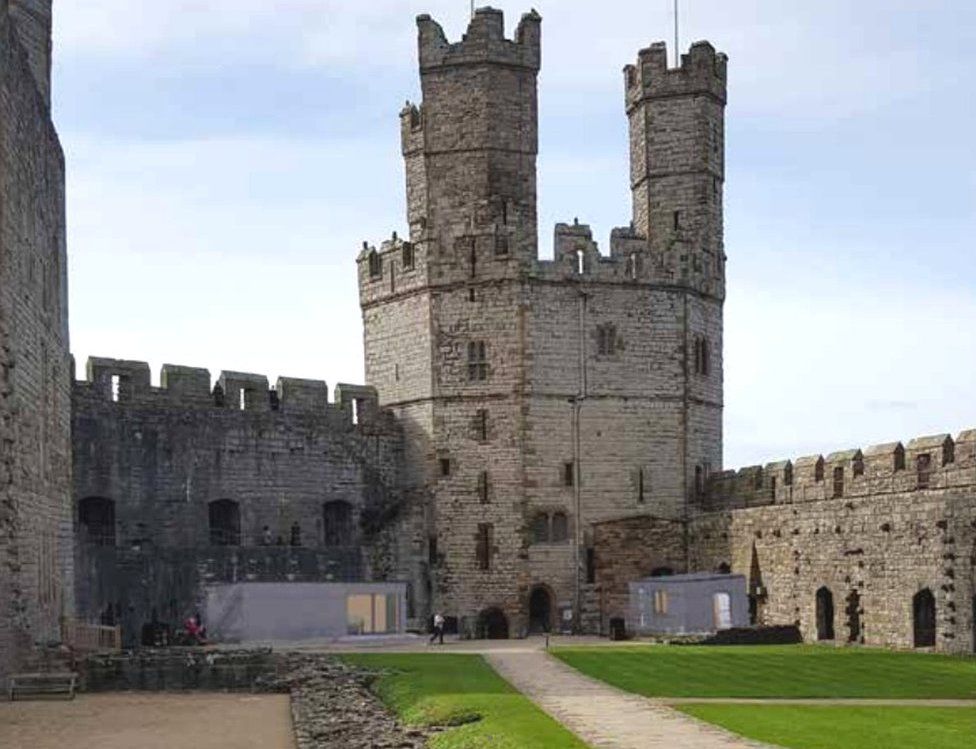 The two gateways; the Kings Gate and the Queens Gate were never fully built. They did however provide good defences for the castle both being twin towered.
The town walls provided the main defence. They stretched for 800 yards and had 8 towers and 2 twin towered entrance points. The East Gate formed the main entrance whilst the West Gate overlooked the Menai Strait.
The Regimental Museum of the Royal Welsh fusiliers is housed within the castle.
The castle is owned by Cadw and is a World Heritage site. For opening times, admission fees and other information please visit their Caernarfon Castle pages.
Or visit our home page to find out about more castles in Britain.