Prudhoe Castle is situated in the Tyne valley in the town of Prudhoe in Nortumberland. It stands on a steep ridge overlooking the River Tyne and is surrounded to the west and south by a deep 13th century moat. It was originally built to stop Scottish invaders crossing the river and invading England.
The castle was constructed in a figure of eight shape with an inner and outer bailey. These are now separated by a Georgian manor house built during the early 19th century which houses a museum detailing the castle's history.
The 1.5 metre thick curtain wall with barbican surrounding the inner ward is largely intact and it is within here that you can see the ruined square keep with its 10 feet thick walls. Originally built as a 2 storey structure in the 12th century, it was later extended to provide a level with turrets. The inner ward also contains two 13th century rounded towers, one of which remains in remarkably good condition.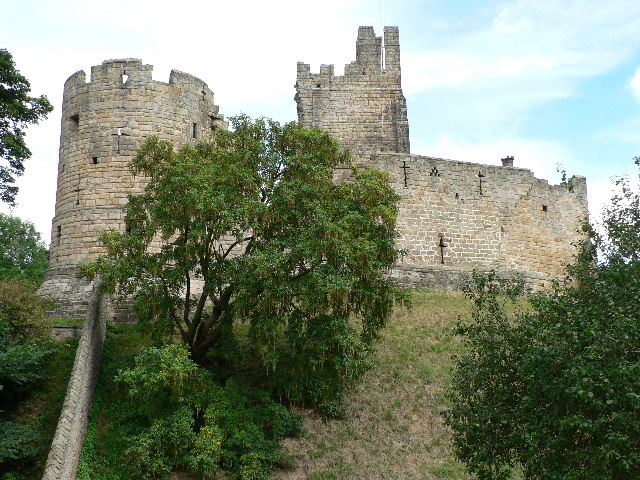 The outer ward contained, amongst other buildings, the great hall which was built against the north curtain wall. Unfortunately little but the foundations of this once magnificent structure remain today. The one building in the outer ward that has survived reasonably unscathed is the 12th century gatehouse.
Prudhoe Castle is maintained by English Heritage and is open to the public daily, excluding Tuesday and Wednesday, from late March to the end of September.