Leeds Castle is not anywhere near Leeds in Yorkshire.
It stands on 2 islands in a lake along the River Len approximately 4 miles outside of Maidstone in Kent.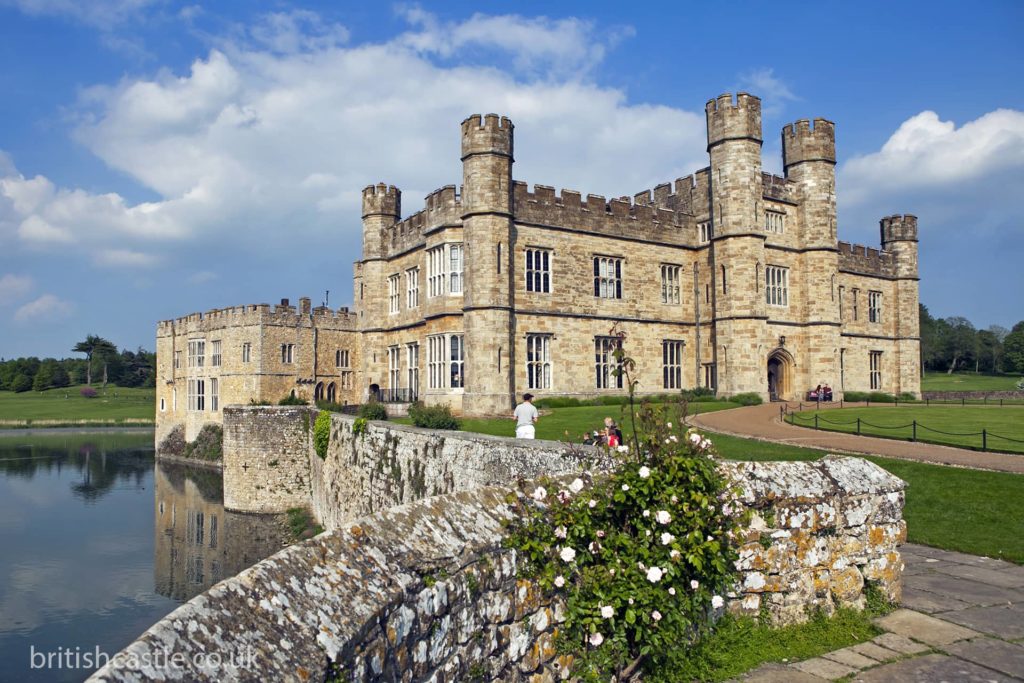 It is a medieval fortress, regarded as one of the loveliest castles in the world, and takes its name from a 9th century Saxon nobleman, Ledian, who constructed the first wooden fortress on the site in 857.
Its river location meant that fresh supplies and reinforcements could be delivered in times of warfare thus preventing the occupants from being starved into submission. Leeds was a royal palace, owned by the crown from 1278 to 1552; it was frequently visited by the medieval Kings and Queens of England.
The castle is made of four forts, each of which was capable of defending itself. The entrance closest to the shore is known as the barbican. It was reached by one of three causeways that each had a drawbridge, entrance, gateway and portcullis. A stone bridge then links the barbican to the central island.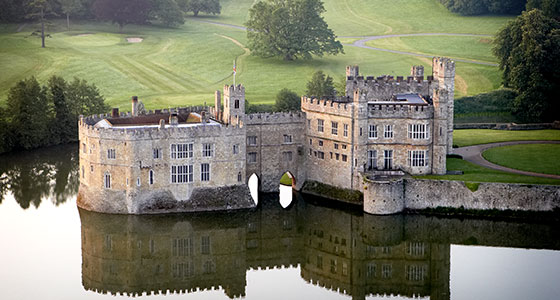 The central island was surrounded by a stone wall that reached fifteen feet high and contained the constables tower and a modern mansion house. Towards the south of this island there were 2 defensive towers; the maiden's tower and the water tower.
The medieval keep, known as the Gloriette in memory of Queen Eleanor, is situated on the smaller of the 2 islands. Built by King Edward I, it consists of a D shaped tower that contained the great hall and residential accommodations.
As well as its architecture, regal interiors and family treasures, Leeds Castle is famous for the 500 acres of landscaped parkland that surround it and include a maze, aviary, grotto and vineyard.
Leeds Castle is not managed by English Heritage, it is maintained by the Leeds Castle Foundation and has been open to the public since 1976.
Unusually, tickets grant admission to the castle and grounds for one year (except for entry to special evening events). Current opening times and admission fees are detailed on the Leeds Castle website.