Denbigh Castle is one of the buttress castles built to support the great Ring of Castles built by Edward I, and stands high on a hill above the town of Denbigh, against a backdrop of the Vale of Clwyd and the Clywdian range of mountains.
There are two schools of thought on the derivation of the name of Denbigh: one is that it comes from 'dinbych', or little fort, and the other than it stems from 'dinas', or rocky fortress.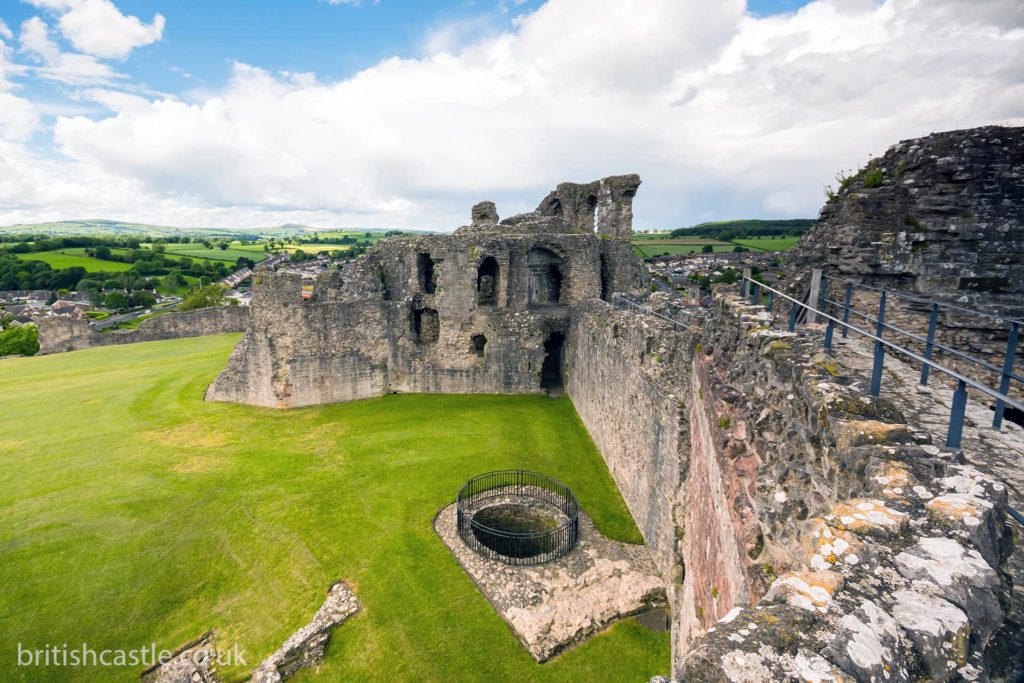 Whatever the answer, it's clear that the site was a stronghold of the Welsh and was a site of fierce battles for the control of the fortifications there.
The fort was originally held by Dafydd ap Gruffudd, brother of the Prince of Wales, and in 1282 Edward I led a campaign to attack and subdue the Welsh to bring them under English control.
Captured by the English
Denbigh was taken by the English and in 1283 was given by Edward I to Henry de Lacy, the Earl of Lincoln, and it was he who undertook the building of a castle to replace the Welsh fortifications.
Building continued for about a year and included the construction of outer walls nearly two thirds of a mile long to incorporate the town within the castle grounds, with a massive gatehouse separating the town from the castle itself.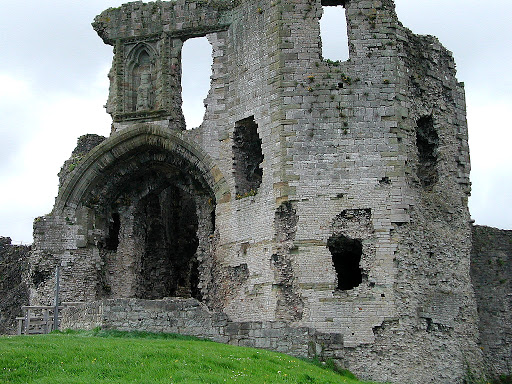 The impressive design of the building is thought to have been the work of Master James of St George, the highly acclaimed Master Builder of the time, and even today one can see his signature designs mirrored in the magnificent Ring of Castles set strategically along the border between England and Wales.
Welsh Rebellion
A successful rebellion led by Madog ap Llewelyn resulted in the castle being retaken by the Welsh for a time, but their success was short lived and by 1295 the English had forced them back out and building work recommenced. This time the defences were strengthened, with much thicker, taller walls to provide protection.
English Civil War
Denbigh Castle continued to be used by the English over the centuries and it was strong enough to withstand attack during the English Civil War; Oliver Cromwell took four months to seize the castle in 1646, so strong were the defences and the level of protection it afforded.
After the Restoration in 1660 Denbigh Castle was left empty until the middle of the nineteenth century, when extensive repairs were undertaken to restore the castle to some of its former grandeur.
It is now owned and maintained by Cadw: Welsh Historic Monuments and is open to the public. For visitor information including opening times and ticket prices visit the Denbigh Castle page at denbigh.com.