Upnor Castle is an evocative example of an Elizabethan artillery fort. It was begun in 1559, designed by Sir Richard Lee.
The castle stands on the bank of the Medway River, a few miles further down stream than nearby Rochester Castle, and was constructed to protect the moored warships.
A tall tower and parapet construct a façade that stands out against the strong cloud cover of the Medway.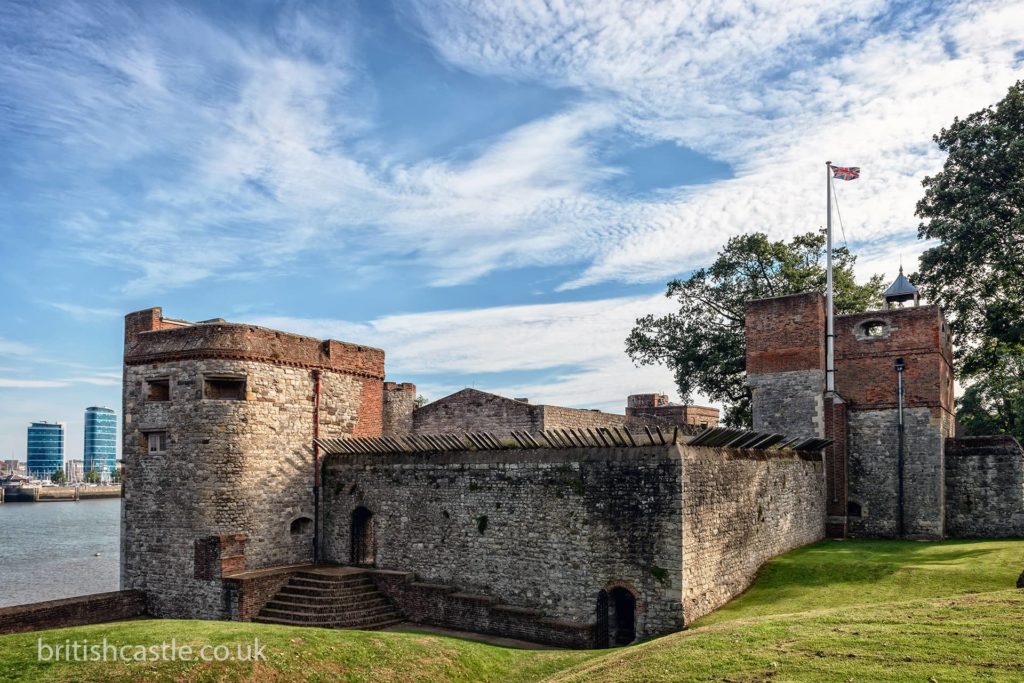 It differs from typical castle design largely through its need to serve in a military naval capacity. A triangular water bastion, facing the river, fronts a rectangular structure which served as living quarters. On either side the defences are protected by the North and South Towers.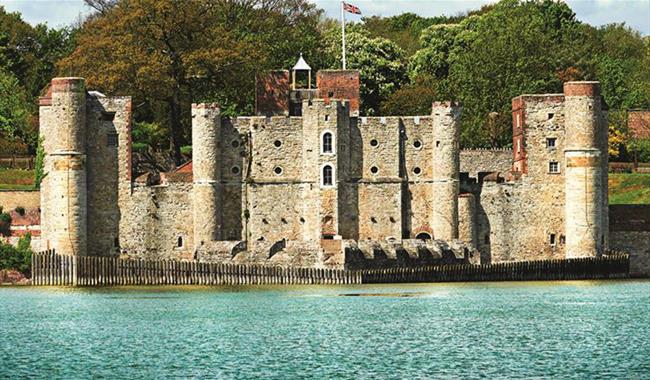 In the 16th century, and again in the 17th century, additions and renovations were carried out on the castle including a moat and a landward gatehouse. The towers and walls were altered around the same time. The importance of Upnor Castle declined during the 17th century and its conversion from military fortress to magazine involved many alterations.
The castle kept its naval connections into the 19th century and, today, exhibits a singular state of preservation. The castle has become a popular tourist attraction and is open to visitors. Under the auspices of English Heritage, Upnor Castle is managed by Medway Council.
Official opening times and fees, and further information, can be found by following these links. The castle is currently open between 10am and 4pm Tuesday to Sunday.