Pembroke Castle (or Castell Penfro in Welsh) is a linear, medieval fortress with a storied history throughout England and Wales. Like many of the area's famed historical sites––specifically, the Castles and Town Walls of King Edward in Gwynedd––Pembroke Castle, situated appropriately enough in Pembroke, Pembrokeshire in South Wales, has been heralded a triumph of engineering and architecture.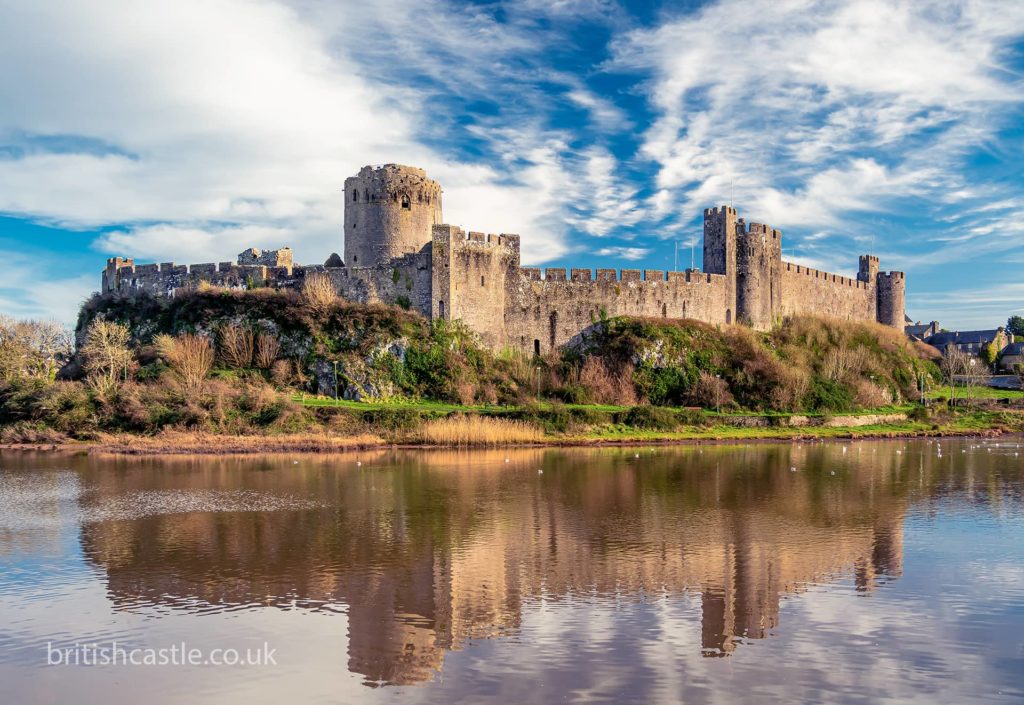 It has been standing for almost a millennium and remains mostly intact to this day. As such, it has also been granted a Grade I listed building designation (back in 1951) following an extensive restoration.
Who built Pembroke Castle?
Following the Battle of Hastings in 1066, the victorious Norman invaders set their sights on Wales. However, it wasn't until 1093 that Earl Roger of Montgomery (also known as Roger the Great of Montgomery, first Earl of Shrewsbury, and Earl of Arundel, Sussex), one of William the Conqueror's principal counsellors, put into place what would become the very first iteration of Pembroke Castle––a very basic structure consisting primarily of earth and timber palisades, conceived and built by his son, Arnulf.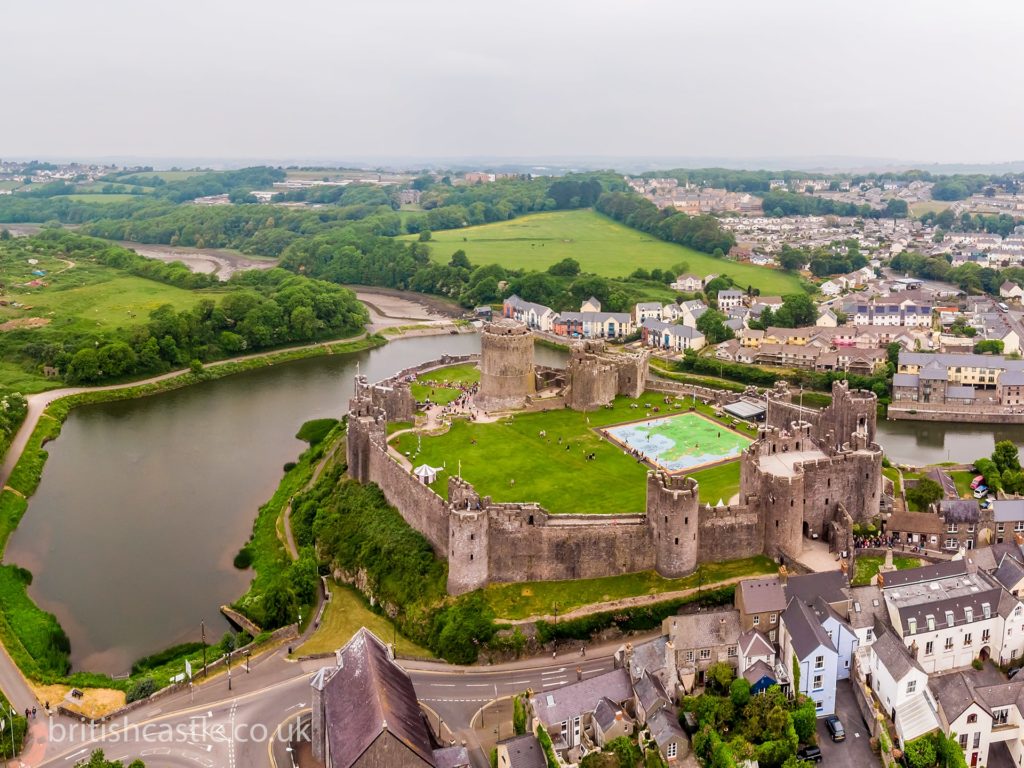 The site upon which Castell Penfro was chosen, in the heart of the Norman-controlled lands of south west Wales, was an area that had been occupied at least since the Roman Period (43 AD – 410 AD). While offering seemingly few defence advantages, the simple Pembroke fortress managed to withstand several Welsh sieges and attacks for more than 30 years.
A history of Pembroke Castle
The first one hundred years of Pembroke Castle were mostly uneventful: the building saw minor skirmishes as a result of continued unrest between English and Welsh forces but was able to offer minimal resistance from attackers––a monumental feat considering the measly calibre of building materials put into place.
Following the Montgomeries successes during the Anglo-Norman invasion of Wales, Arnulf of Montgomery, magnate and son of Roger the Great, established himself at Pembroke Castle and was likely awarded the very first title of Earl of Pembroke (sources differ as to how and where this designation may have occurred).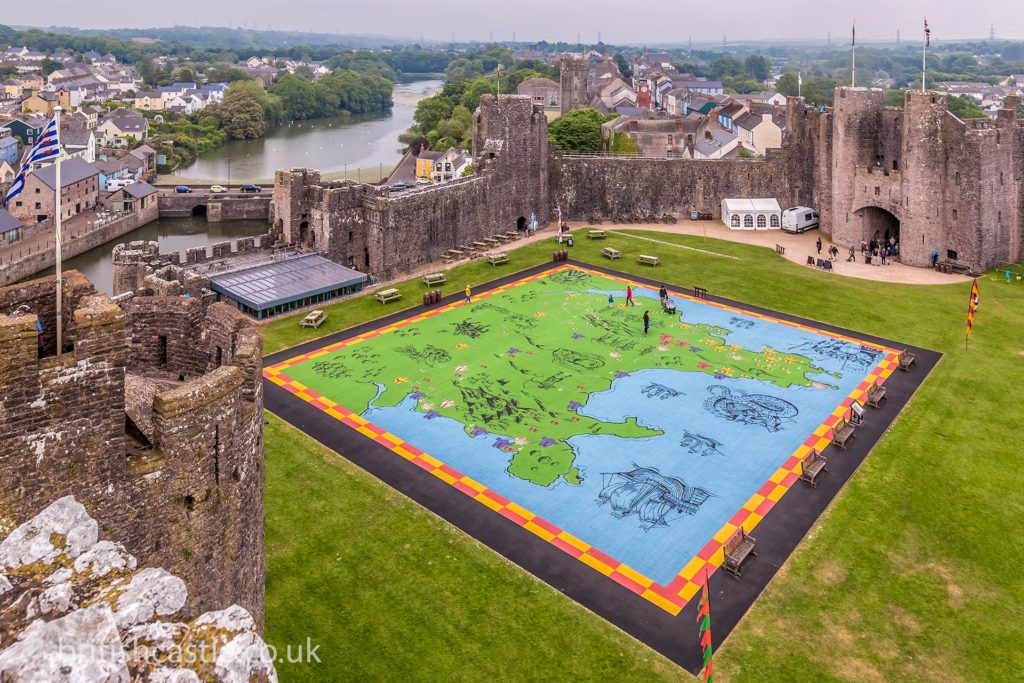 Considered one of the most esteemed medieval ruling class families in England, the Montgomery clan exercised great control during the Welsh invasion, so much so that upon the death of King William Rufus II, the third son of William the Conqueror and King of England, in 1100, Arnulf joined forces with his brother, Robert of Bellême, in rebellion against Henry I––William's brother and natural successor to the throne. However, the rebellion was unsuccessful and, as a result, Arnulf was forced to forfeit all of his lands and titles, namely Pembroke Castle.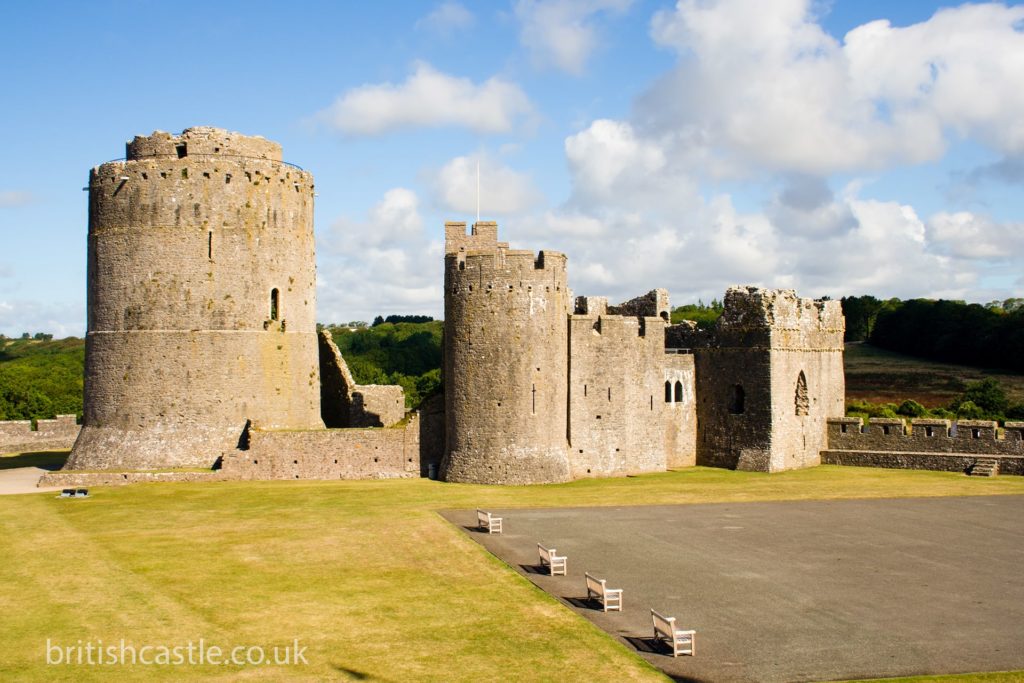 King Henry I assumed the English throne in 1100 and reappointed Gerald de Windsor first castellan of Pembroke Castle (following a brief albeit disastrous period wherein his first choice proved incompetent). Gerald, having had first been selected as castellan by Arnulf years earlier, maintained control of the meagre holding until he died in 1135. Around this time, King Stephen of England had given Pembroke Castle to Gilbert de Clare, along with the title of Earl of Pembroke in 1138 (the 1st Earl of Pembrokeshire), whereupon Pembroke was subsequently used as a key base during the Norman invasion of Ireland.
William Marshal, Earl of Pembroke
Pembroke Castle saw even more changes during its formative years, but perhaps none more significant than in 1189, when King Richard I arranged the marriage of Isabel, de Clare's granddaughter and 4th Countess of Pembroke, to William Marshal, an Anglo-Norman soldier and statesman who, resultantly, inherited the castle and the title of Earl of Pembroke.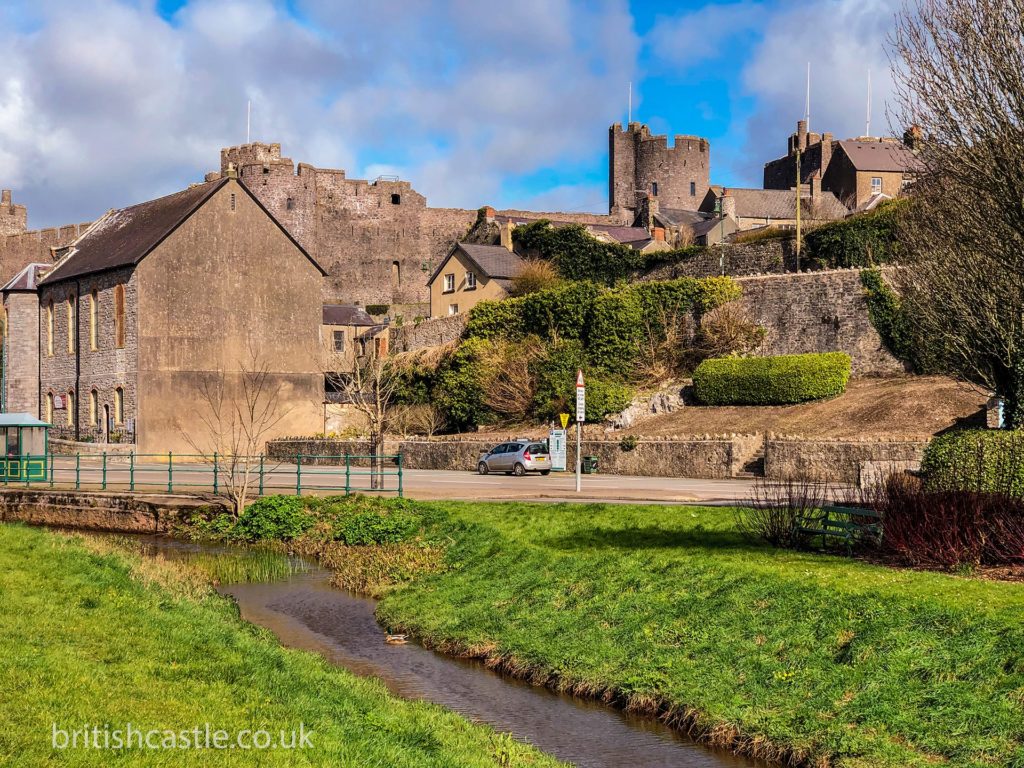 Now firmly in Marshal's hands, he had the timber structure completely rebuilt in solid stone and developed an expansive and solid fortified tower keep around the building's perimeter. These extensive changes were carried out over the next thirty years and would provide a significant increase in Pembroke's esteem and provenance as a result.
Construction of Pembroke Castle
In 1189, the now Lord Marshal of England, William Marshal, set about revitalising the former fortress and turning its timber foundation into a magnificent Norman stone castle. One of the first elements to be constructed and implemented into the new layout was the inner ward containing the massive round keep and its domed roof.
The castle's four stories were all connected by a spiral staircase, allowing greater access for the inhabitants to reach their defence posts above the heads of their attackers should the castle have come under unexpected attack. The curtain wall of the inner ward featured a large gateway, as well as an observation turret for monitoring the grounds.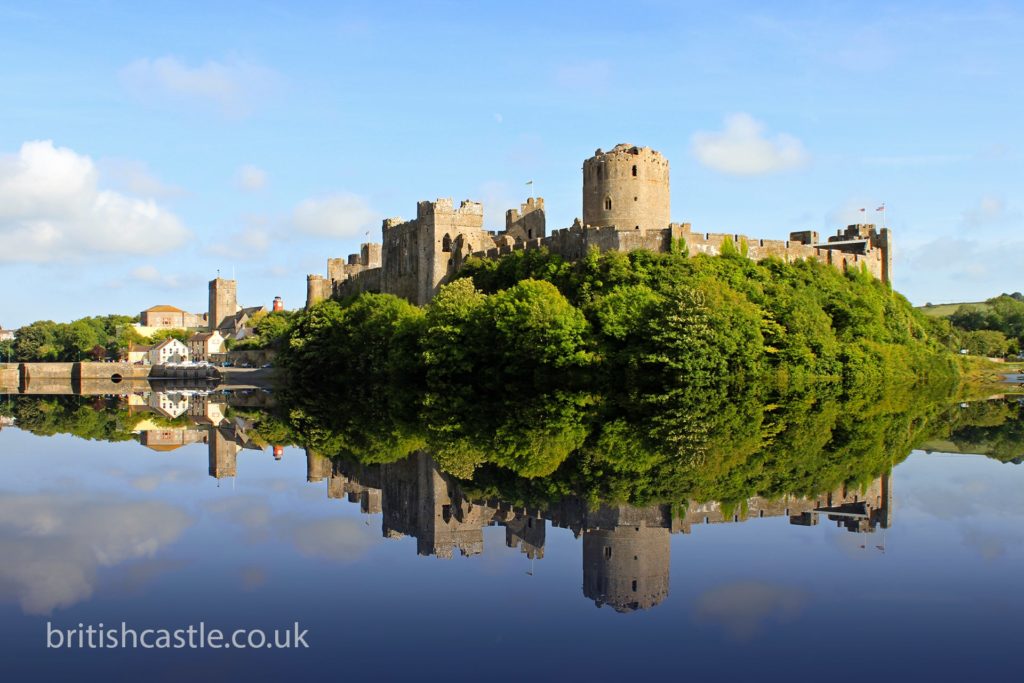 Despite the reinforcements at the time, the keep would likely prove a solid enough deterrent to enemies given the wall's 23-meter (75 ft) height and 6-meter (20 ft) thickness.
Inside, domestic apartments and Marshal's Great Hall were also found within the inner ward. Another touchstone unique to Pembroke was Wogan Cavern, a large limestone cave structured beneath the castle, and accessed by a separate spiral staircase. Not only did this naturally eroded compartment provide a haven, but it was also fortified with a wall and arrow slits––and it may have also been used to store boats, or as a sallyport to Pembroke River for ferrying guests or supplying artillery.
The outer ward of Pembroke Castle stood in defence by a twin-towered gatehouse with another expansive keep, as well as a barbican and multiple rounded towers. In comparison to the fortress's first iteration, the architectural upgrades and sheer size was more than doubled.
Speaking of architecture, Pembroke Castle, like Conwy Castle and Caernarfon Castle which would be built the following century in north Wales as part of Edward I's Welsh invasion, having been built on a rocky promontory surrounded by nearby water lends itself to being categorised as a linear fortification structure. This meant that enemies could attack only a narrow front.
Birth of Henry VII
Pembroke Castle saw several assaults carried out over the years, including serving as the military base for fighting the Welsh princes during the conquest of North Wales by Edward I between 1277 and 1295. It inevitably passed on to the Hastings family, then reverted to members of the Crown, before playing a central role in Owain Glyndwr's rebellion of 1400 (Pembroke Castle survived an assault when its Constable at the time lavished the attacking forces with gold).
Eventually, Pembroke was presented to Jasper Tudor by his half-brother Henry VI in 1452. Margaret Beaufort, Tudor's widowed sister-in-law, was brought to the castle in 1457, where she gave birth to King Henry VII of England.
Following this, Pembroke Castle remained relatively at peace until the outbreak of the English Civil War, and then again in 1648 during the start of the Second Civil War, where Oliver Cromwell brought a seven-week siege to the fortress and subsequently ordered Pembroke destroyed, even encouraging townspeople to disassemble and claim the stone for themselves.
Peace at last
Fortunately, the fortress was instead simply abandoned and fell into disrepair. Pembroke Castle remained in ruins until 1880 when a dedicated restoration project was executed. It was eventually acquired by Sir Ivor Philipps, Liberal Party politician and British Indian Army officer. Following Philipps' death in 1940, a trust was set up between his family and the Pembroke town council, under whose joint management the fortress remains.
Tourism Information
Like many of the great castles of Wales still standing, Pembroke offers in-depth tours and historical programs––and even an annual visitor's pass option for frequent guests. Learn more about visiting here.