Hever Castle, in the village of Hever, in Kent, is probably best known as the childhood home of Anne Boleyn.

Hever Castle was built up in three stages. In the late 13th century the castle consisted of a moat, large gatehouse and walled bailey. The entrance was through a drawbridge over the moat. Around the turn of the 16th century a Tudor mansion house was added inside the bailey. The mansion was quite small but comfortable and in the early 20th century when William Astor bought Hever he decided to add the Tudor Village to accommodate his guests.

Within the castle you can see a magnificent collection of Tudor portraits as well as the lavish living quarters created by William Astor. Anne Boleyn and King Henry VIII's bedrooms are furnished as they would have been when they stayed there. Both rooms feature huge bedroom furniture. In the long gallery you can trace the history of King Henry's six marriages.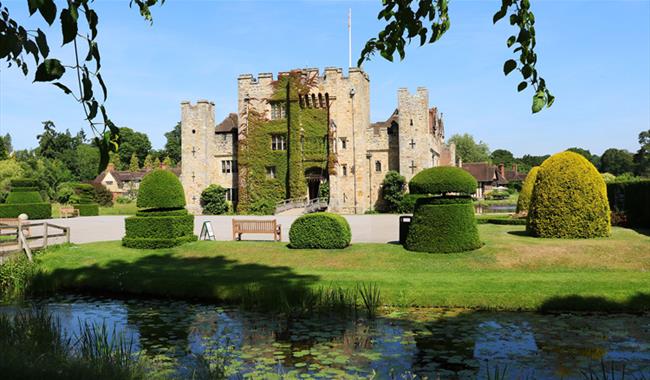 In 1903, William Waldorf Astor created the Tudor Village which has since been used for private conferences, weddings, corporate entertainment and other receptions. In 1983 the castle came into the possession of Broadland Properties Limited. Please visit their Hever Castle website for opening times, admission fees and further information.